Dear OpenAndroMaps community.
The naming of the OAM maps changes as follows:
1.) From:
[name]_ML.map (= the map file itself)
[name]_ML.poi (= the POI file for Oruxmaps)
Please delete these files !
2.) To:
[name]_oam.osm.map (= the map file itself, appears in the Locus MapManager as [Name Oam])
[name]_oam.osm.db (= the POI file for Locus)
[name]_oam.osm.poi (= the POI file for Oruxmaps)
As you can see, the long awaited POI files for Locus are now added.
This feature is currently in BETA Test.
If you want to partizipate in the BETA-Test please sign up for the forum (please, use a_real_ EMail Address):
https://www.openandromaps.org/oam-forums/topic/poi-nutzbarkeit-der-dateien-mit-locus/page/7
(mixed German/English)
Please install the maps as before, the POI files will be copied automatically to your mobile device.
If you want to try out the new POIs for Locus you should have a look here,
https://docs.locusmap.eu/doku.php?id=manual:user_guide:points:locus_maps_pois
A clear word: The quality of the original locus poi database is not reached, e.g. the offline location search is missing. If you need this feature you have to purchase the corresponding map in the LocusShop (its cheap) and use the included POI database with the OAM maps (as many users did this in the past)
A video tutorial will follow as soon as the bugs are eliminated.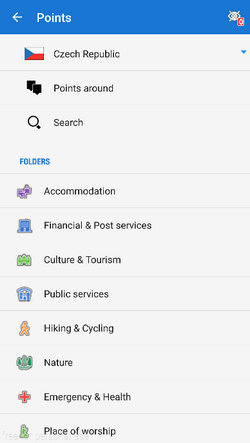 https://www.openandromaps.org/wp-content/images/icons/oam_logo.png
0
0
ChristianK
https://www.openandromaps.org/wp-content/images/icons/oam_logo.png
ChristianK
2020-03-27 13:29:26
2020-04-01 10:54:15
The naming of MAP's and POI's are changing